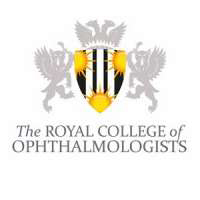 RCOphth Receives Funding Boost to Improve Patient Outcomes
May 20, 2020

Latest Journal
RCOphth Receives Funding Boost to Improve Patient Outcomes
The Royal College of Ophthalmologists is delighted to announce it has received more funding to support the National Ophthalmology Database (NOD), in a move that will continue to improve patient outcomes and reduce surgical errors.
The sum of £80,000 a year for 3 years comes from Alcon, a leading Surgical and Vision Care Ophthalmology manufacturer, signifying an effective partnership between industry and the RCOphth to use real world data to improve outcomes for patients undergoing cataract surgery.
"Alcon is delighted to be partnering with the National Ophthalmology Database and Royal College of Ophthalmologists. As the global leader in eye care we are committed to ensuring that we continue to develop innovative technologies and solutions with patient outcomes and health system specific benefits at the centre of what we are trying to achieve. This partnership is a great opportunity to future-proof the ability of the NHS to measure these outcomes through objective means, both now and in the future." Mike Turner Surgical Business Unit Head UK & Ireland
Further funding has also been committed by Bausch + Lomb in a one-off sum of £10,000. This investment will ensure the highest standards of quality assurance and improvement, helping to facilitate cutting edge research that will maximize the efficiency of NOD data.
Since its inception, NOD has demonstrated significant clinical and economic benefits, including:
♦ A 38% overall reduction in PCR complications since 2010
♦ In the 2017-18 only 1.2% of operations were affected by PCR
♦ A 37% overall reduction in visual acuity (VA) loss since 2010
♦ Reduction in PCR complications since 2010 equates to 3,400 fewer complications annually across the NHS
♦ Cost saving from avoided PCR complications of £2 million per annum
♦ Close to 100% data completeness for PCR outcomes, currently a compulsory field in Electronic Medical Records
Alongside the support of industry, RCOphth's lobbying has resulted in NODs potential being recognised at the highest levels of government and the health service. In a letter to RCOphth President Mike Burdon, Nadine Dorries, Minister for Health praised the 'striking' economic and clinical benefits offered by NOD, having the potential to eradicate variation in cataract surgery and reduce surgical errors.
Reacting to the announcement, Mike Burdon, President of RCOphth said: "This investment by Alcon demonstrates how crucial partnerships between industry the college and are in sustaining projects that make a real difference."
"With NOD being at the forefront of reducing complications, achieving high data completeness and resulting in considerable savings for a stretched health service, contributions by Alcon and Bausch + Long will also us to continue and improve an already high performing service."
---
---