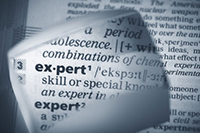 HMRC's criminal investigation powers and safeguards
The majority of people in the United Kingdom pay tax due and claim only the credits they're entitled to. But there is a small minority who are determined not to pay tax or who set out to defraud the tax and credit system. At the extreme end, organised criminal gangs make sophisticated attacks on the system itself by making false claims to repayments or tax credits on a massive scale. It's essential this criminal element is effectively investigated and prosecuted. Criminal investigation is an important part of HMRC's overall enforcement strategy.
View HMRC's criminal investigation policy
1. How criminal investigation work is organised
HMRC is responsible for investigating crime involving all of the taxes and other regimes it deals with.
Three directorates in HMRC have staff authorised to use criminal investigation powers:
Criminal Investigation including Internal Governance
Specialist Investigations (Road Fuel Testing Unit)
Risk and Intelligence Service, Intelligence Development & Integration
HMRC is not responsible for criminal prosecutions. The decision whether to bring a criminal prosecution is made by an independent prosecuting authority. In England and Wales this is the Crown Prosecution Service. In Northern Ireland it is the Public Prosecution Service for Northern Ireland. In Scotland it is the Crown Office and Procurator Fiscal Service.
Criminal Investigation is responsible for all criminal investigations undertaken by HMRC, where criminal investigation has been determined to be the appropriate response to tax or duty fraud. This section deals mainly with their work. Internal Governance is responsible for undertaking investigations into potentially serious disciplinary and criminal allegations involving HMRC staff.
Specialist Investigations (Road Fuel Testing Unit) is responsible for the detection and disruption of the illicit supply, distribution, sale, storage and misuse of fuel for road vehicles.
Risk and Intelligence Service is responsible for profiling and intelligence work. Risk and Intelligence Service, Intelligence Development and Integration requires the use of criminal investigative powers as part of its criminal intelligence development role.
These are the only areas in HMRC who are authorised to use HMRC's criminal investigation powers. There is a complete separation of civil and criminal investigations. No one in HMRC dealing with civil enquiries such as tax returns, and claims for tax credits can use criminal powers to further these enquiries.
Within HMRC, Criminal and Enforcement Policy (CEP) has oversight of the criminal legislation and powers that are at HMRC's disposal. The application of these powers is subject to review and assurance by an Enforcement and Compliance Assurance Team (ECAT). Each of the directorates using criminal powers also maintains professional standards functions that oversee management assurance of these powers. Together CEP and ECAT and directorate standard functions, work to make sure compliance with the many safeguards that are built into the legislation and associated Codes of Practice.
For further information please see
---
---