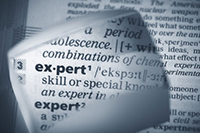 Waterman appoints new regional director in London
Waterman Group has appointed Derek Armitage as regional director of its infrastructure and environment team in London.
Flood risk and drainage specialist Armitage joins Waterman from SLR and has over 26 years' experience of flood risk, drainage, development planning and development infrastructure work, principally with multidisciplinary consultancies.
During his career, Armitage has been involved in a wide range of challenging infrastructure projects, both in London and across the UK. Notably, he has presented expert witness evidence on flood risk, hydrology, and drainage matters at appeal Inquiries for high-profile energy from waste facilities in King's Lynn, Bristol, and Oxfordshire, as well as retail and residential developments in Oxford and Surrey.
His experience in flood risk and drainage extends across all stages of the planning and design process from transactional due diligence, initial feasibility studies and conceptual masterplanning through to detailed design. Armitage also brings considerable experience in leading multidisciplinary teams in providing environmental risk assessments and associated professional and commercial advice to investors, developers, landowners, and local authorities.
Neil Humphrey, chief operating officer for Waterman Infrastructure and Environment, commented; "We are delighted to welcome Derek to the team as he joins us at an exciting time for the business. We are witnessing significant growth opportunities and Derek's expertise brings added depth to an already established and expanding sector for us."
If you would like to contact Andy Walker about this, or any other story, please email awalker@infrastructure-intelligence.com.
---
---