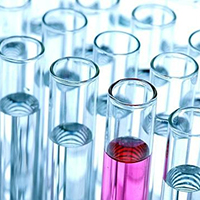 Understanding the real harm of our drugs policy
By Shirley Cramer CBE, Chief Executive, Royal Society for Public Health
Shirley Cramer CBE, Chief Executive of RSPH, considers the harm caused to communities and families by the UK's current drugs policy.
I was privileged to hear the very moving and tragic experience of Rose Humphries last week from the Anyone's Child campaign at the Durham Police, Crime and Victim's Commissioner's well attended conference on UK Drug Policy: More Harm Than Good.
Rose in an articulate woman who bravely told us how she lost two sons through heroin overdoses. You could have heard a pin drop in the packed room as she described how both young men had tried to get support (Roland was 23 when he died and Jake, 37) for their addiction, but little was available and in the end Rose had walked the streets with Jake to buy heroin so that she could support him trying to wean himself off the deadly drug.
As if losing Jake wasn't enough to bear, she was then questioned by the police about her role in procuring heroin. How much should one woman have to suffer? Needless to say Rose was not prosecuted by the very fact that she was driven to help her son in this way shows how very harmful our drugs policy is to individuals, families and society.
There is growing support amongst the Police and Crime Commissioners (PCCs) in England for a change in both attitude and policy towards substance misuse which is why Ron Hogg, the PCC in Durham, hosted the event and I was pleased to speak about Taking a New Line on Drugs our landmark report launched last year. We received solid backing for our report recommendations from police officials and commissioners both on our stance for moving to a health harms approach to drug policy and for decriminalising personal possession.
We argued forcefully that illegal drugs should be dealt with in a similar way to the legal drugs of alcohol and tobacco and moreover, we showed that the health harms from alcohol were greater than for illegal drugs. We posited that the Department of Health should be in charge of drugs policy and not the Home Office and that we need to provide accurate information for young people about the health harms of all drugs.
It is not just the criminal justice system that wants to see a change in drugs policy but academics, politicians, local government, the health establishment, national newspapers such as the Times and the Financial Times and most importantly the general public, who can see that the 'war on drugs' has failed.
In extraordinary timing, redolent of Shakespeare, the government finally produced its two year delayed drugs strategy on the same day as the Durham Conference. They did admit that deaths from illegal drugs has escalated alarmingly but not that the UK has a drug death rate that is twice the European average.
Although there was some welcome recognition in the strategy of the need for more treatment options and health support, there was no mention of how these much needed interventions would be paid for and as public health budgets to local authorities have been drastically reduced, there is little likelihood that the warm words will turn into action.
Against all the evidence both nationally and internationally, the strategy confirms its blinkered view that 'we have no intention of decriminalising drugs, they are illegal because scientific and medical analysis has shown they are harmful to human health'. If this is the criteria and justification for their drug strategy, then I expect they will be making alcohol and tobacco illegal very soon.
This was an opportunity lost. Other countries have recognised that, as Ian Fleming said, 'prohibition is the mother of crime'. We need to cut off the growing profits of organised crime, protect and inform our children, and provide timely health interventions for drug users. As Ron Hogg said, 'drug reform is not a vote loser' and the sooner the government realises this the better.
We should be determined to prevent the misery and tragedy for families like Rose Humphries' – that's the real harm of our drug policy.
'The Royal Society for Public Health (RSPH) is an independent health education charity, dedicated to protecting and promoting the public's health and wellbeing'.
---
---