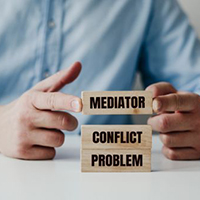 Your profession needs you; Medical Protection calls for more doctors to consider being an expert witness
Your profession needs you; Medical Protection calls for more doctors to consider being an expert witness
Medical Protection has set out a four point action plan to encourage and support more doctors to become expert witnesses. These actions are needed in order to ensure that doctors have an informed hearing when they appear before the GMC or facing criminal charges.
Speaking on Tuesday at a Westminster Health Forum event about healthcare regulation, Dr Rob Hendry set out these four recommendations:
· The role of expert witnesses should be looked at by the GMC as part of its drive to set up new credentials for the medical register.
· GP and consultant training should include acquiring the skillset to be an expert witness.
· NHS employers should make it easier for doctors to be relieved from their clinical duties so they can act as expert witnesses. This may require contractual reform to give the expert witness role greater prominence, and greater certainty for those wishing to discharge the role.
· More doctors should be encouraged to consider putting themselves forward to perform expert witness duties.
The expert evidence of a doctor - as to the expected standard of care - can be pivotal in a MPTS hearing or in criminal trials concerning incidents that have occurred in a healthcare setting.
This is why there needs to be a much wider pool of doctors with the right experience who are able to serve. It is a vital role that doctors can perform on behalf of and in support of their profession.
Dr Rob Hendry, Medical Director at MPS, said:
"No doctor likes to imagine having to appear before the GMC or in a criminal court. But when faced with this prospect they would hope that the assessment of their practise has been carried out by someone respected by their peers and who can present balanced evidence in the context of delivering healthcare in a modern day NHS.
"Many doctors feel uncomfortable describing themselves as experts – that word carries a lot of different connotations. However, if a doctor is established in their speciality, and has built up expert knowledge in a particular area then it is likely that they have the necessary level of experience to act as an expert. Above all else, they need to be able to be able to provide informative and balanced evidence that assists the court to set a fair benchmark for the accused doctor."
"We need more doctors to be freed up by their employer as well as encouraged and trained to take on this important role".
For further information please email

---
---